6

Blooming Flowers for You

2023.01.10

SEASON 1
[Rulon Nohanami's perspective]
Rulon and Io were leisurely applying makeup under the shade of a tree. Io complimented Rulon's flawless skin, so Rulon eagerly asked,
"What do you eat every day?"
As expected, Io was desperate to get enough vitamins and, not wanting to gain weight, hardly consumed any fat. She disliked the oil from meat and seemed to eat only leafy greens. As for protein, she occasionally ate tofu.
"Getting enough vitamins is good. You're doing great with that."
"For beauty, it's all about vitamins, right?"
"Yes. But Io, do you know what the human body is made of?"
"Mostly water, right? That's why I also drink a lot of water."
"Excellent. However, the substance that shapes our bodies isn't a liquid; it's protein. Our skin, hair, nails—all need sufficient protein intake to regenerate beautifully."
When Rulon recommended their company's protein supplement, Io seemed interested. Rulon realized that if they explained properly, people would understand. Selling to the masses online was tricky, though…
With their makeup finished, the two stepped out into a plaza bustling with cosplayers. Before long, a man with a camera approached them. In no time, the crowd of photographers grew, and they found themselves surrounded.
Although they were borrowing the concept of manga characters, it felt good to be noticed. Perhaps all this attention would help Io build confidence. As Rulon breathed a sigh of relief, someone suddenly pointed at them and shouted from the crowd.
"It's Io! Your cosplay is hilarious!"
The tone wasn't friendly but rather mocking and belittling.
"It's someone from my work… Why is she here?"
As the girl laughed uproariously, the number of photographers dwindled. This rude girl was forcibly dragging along a younger girl who Sami had brought, causing her to shout, "Stop it, sis!"
"Io, let me take a picture too! I'll send it to our work group!"
At that moment, Sami charged in and shouted—Rulon didn't know Sami could be so loud.
"Don't laugh at what others enjoy! They're not doing anything wrong!"
"Whoa, scary otaku!"
As expected, the older sister didn't listen to Sami's words. Rulon felt sad about the minor difference in values, and stepped in front of the laughing sister, offering a princely smile and an outstretched hand.
"It's fun. Why don't you join us? A dress would suit you as well."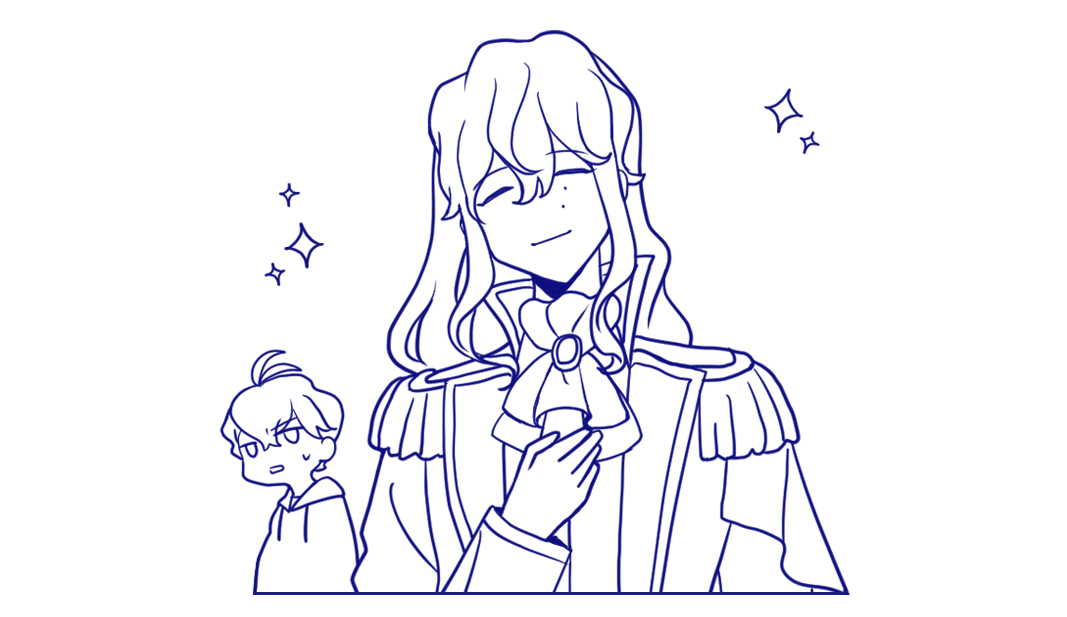 The sister changed her attitude conspicuously and said, "I'd prefer a short skirt."
Rulon thought it was a strength to be able to change one's attitude so easily.