3

A Trio of Black, Red, and Purple Lace

2023.01.10

SEASON 1
[Rulon Nohanami's Perspective]
 Rulon stood in front of an event hall hosting an otaku festival. His mission, given to him by Roki, was to apologize to Hako. Roki planned to search all day, but doubted he would find the USB. So, he asked Rulon to meet Hako and apologize, and to learn about Hako's living environment and habits if possible.
 Rulon had easily accepted the task, but now he was overwhelmed by the sheer number of people attending the event.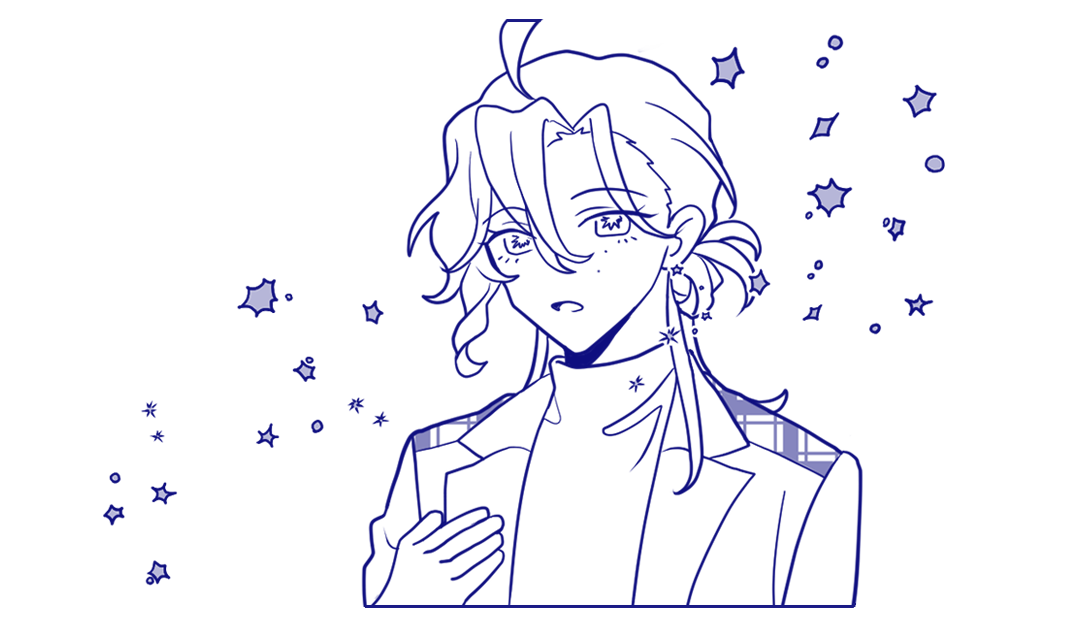 What was strange was the presence of sparkling particles flying amidst the crowd. However, Rulon's eyes were mostly drawn to the unhealthy substances from the enemy planet. Scanning the area, Rulon approached a girl who seemed to be enveloped in particularly stagnant unhealthy particles. She was wearing a dress reminiscent of medieval Western nobility.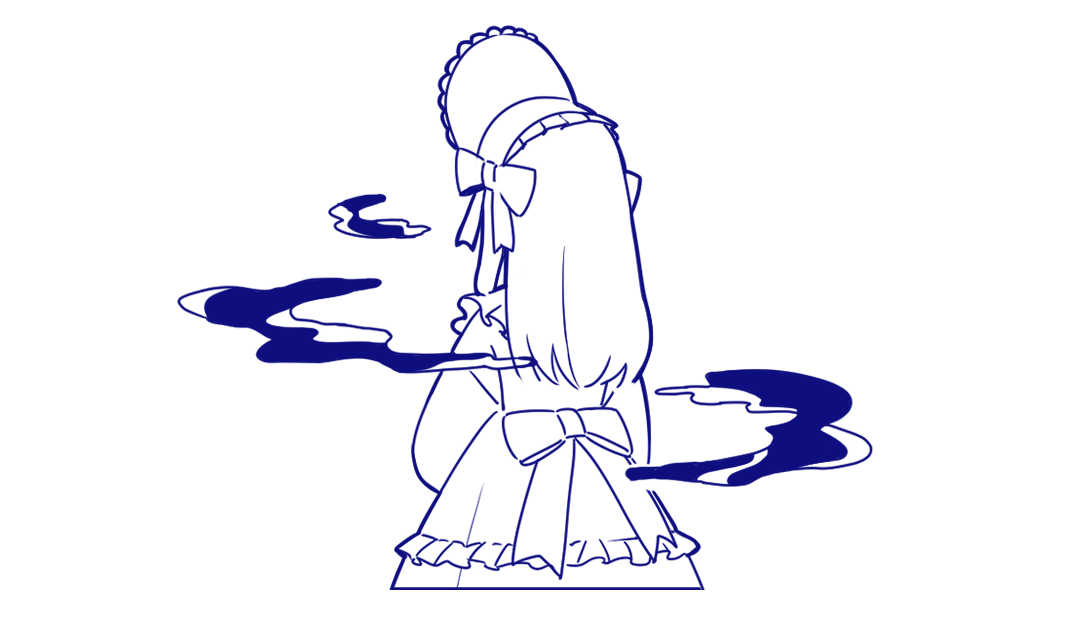 "What a lovely outfit. It really suits you."
"Eh, me?"
She seemed surprised when he spoke to her.
Rulon thought it was natural for someone in such a stunning cosplay to receive compliments, but she seemed to lack self-confidence. Rulon was good at winning over girls with his appearance.
He began by pointing out her lack of energy and ultimately learned why she wasn't enjoying herself as much as she should have been.
Her name is Io. She begins to speak:
"I have a favorite author who's selling his work today, so I came to buy it. This outfit is based on a character from his story. But… there are so many people with much more impressive cosplays than mine, it's starting to get me down. It would be presumptuous to show this shabby cosplay to the author himself, right?"
He thought it was a shame that she was so self-deprecating. Shouldn't cosplaying be about enjoying oneself? Even so, Rulon was reminded of his own desire for approval when he used to be a model. Despite being a world of self-satisfaction, people couldn't help but compare themselves to others and care about evaluations on the internet.
Rulon didn't think her cosplay was shabby at all. He wanted to boost her self-esteem.
"I used to be a model until recently. I've become interested in cosplay, would you mind helping me out?"
"What do you need help with?"
In truth, Rulon had spotted his tall friend just a few seconds ago. He had a special ability to see things. As Rulon faced the girl, he suddenly changed the angle of his face and yelled.
"Sami! Make me look cute!"
Recognizing Rulon, Sami calmly replied, "I don't understand what you're talking about."