2

A pink heart-shaped USB

2023.01.10

SEASON 1
Sami put on a hoodie that said "Extraterrestrial Life" and left his house.
The location of the author's residence was already known, so he didn't have to go far to get to the garbage dump.
Even at night, the dump located away from the residential area was still operational. And that's where Sami's special ability shone. Unlike Roki's useless power of making flowers bloom, Sami had the ability to camouflage himself perfectly as any living creature of the same size.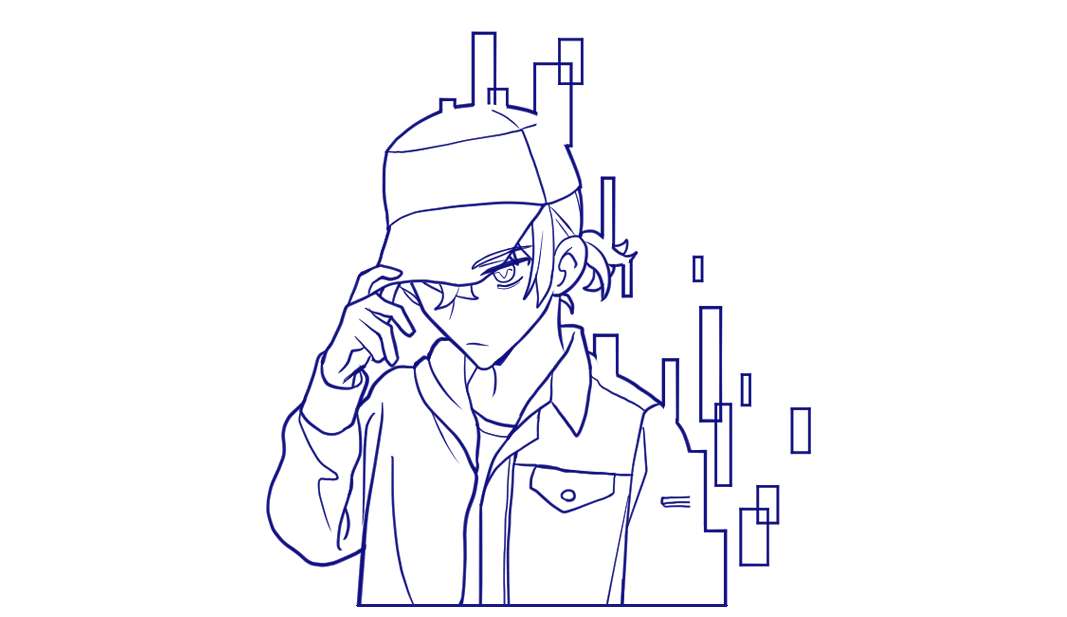 "This power is so not my thing," Sami grumbled.
He wasn't exactly great at interacting with people, so even if he disguised himself as a worker, he still couldn't carry a conversation well and it was hard to adapt to the situation.
But he managed to search through the piles of garbage while avoiding people.
The stench was overwhelming. Was all of this going to be incinerated? Would non-burnable waste be forcefully burned too? It seemed like Earth would self-destruct due to environmental problems before being invaded by enemy planets.
He had made fun of Roki for being a "physical person," but in the end, Sami was also doing manual labor while grumbling to himself. But he couldn't find what he was looking for even as dawn approached.
He gave up. He could just tell Roki that he didn't find it. Anyway, Sami had plans for today, Saturday, that he couldn't miss.
After he released his camouflage ability and left the dump, the morning sunlight was glaring. He wanted to go back home and nap, but time was scarce, so he carried on with his plans.
As he was drinking his energy drink, he spotted a person covered in particles from an enemy planet. It was a young girl, or rather, a child.
But what really caught his eye was her backpack. It was made of transparent material and the stuffed animal inside was clearly visible…
"No, wait, that's the pink heart-shaped USB drive with a strap that says "Hako" attached to the zipper! " He exclaimed.